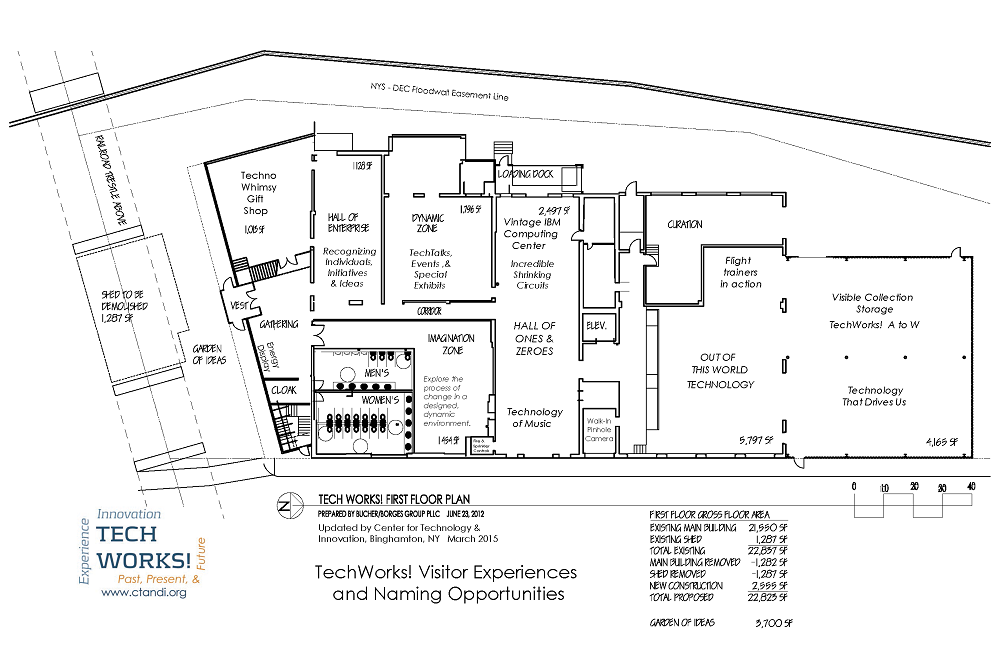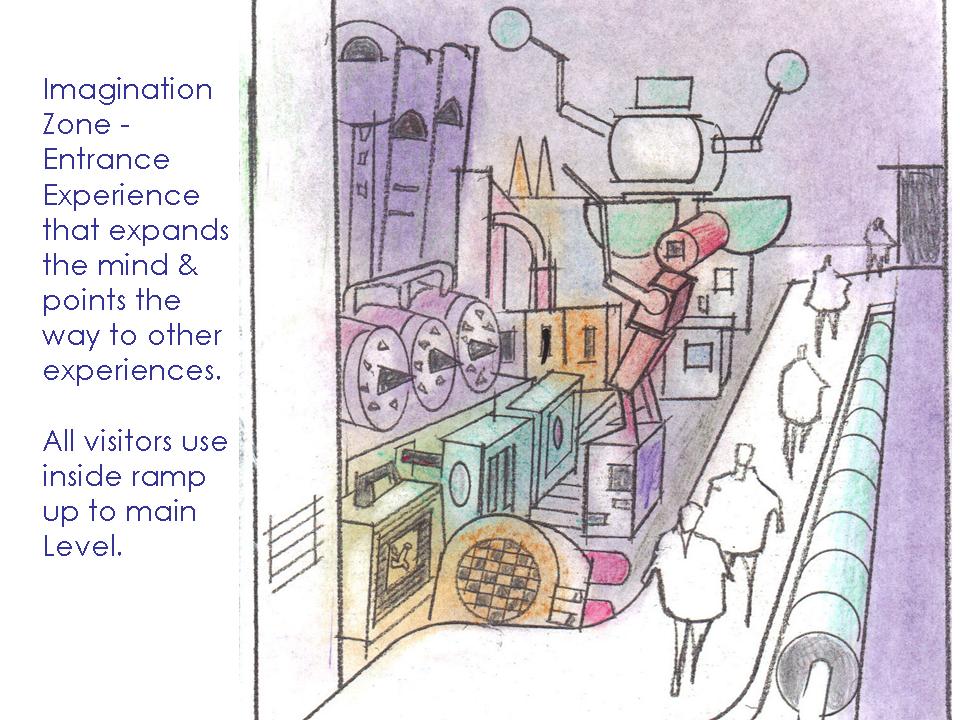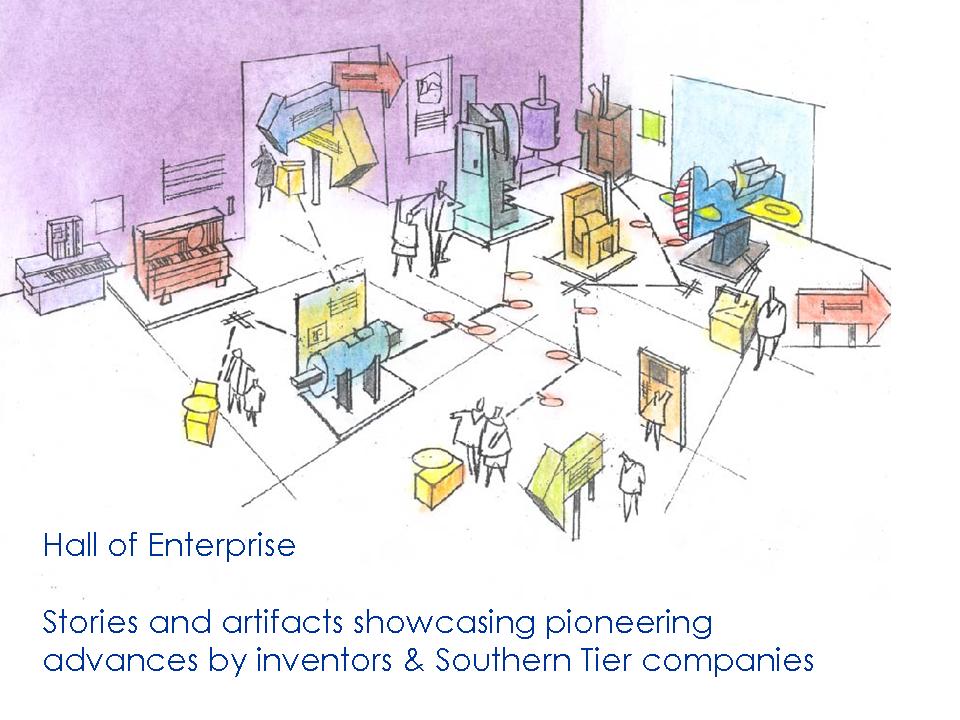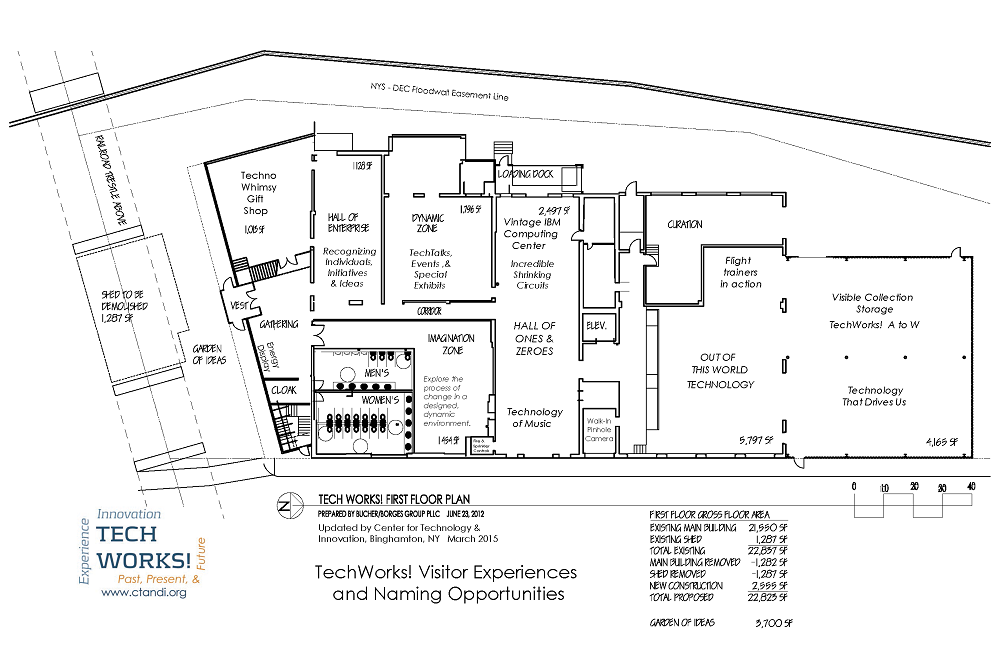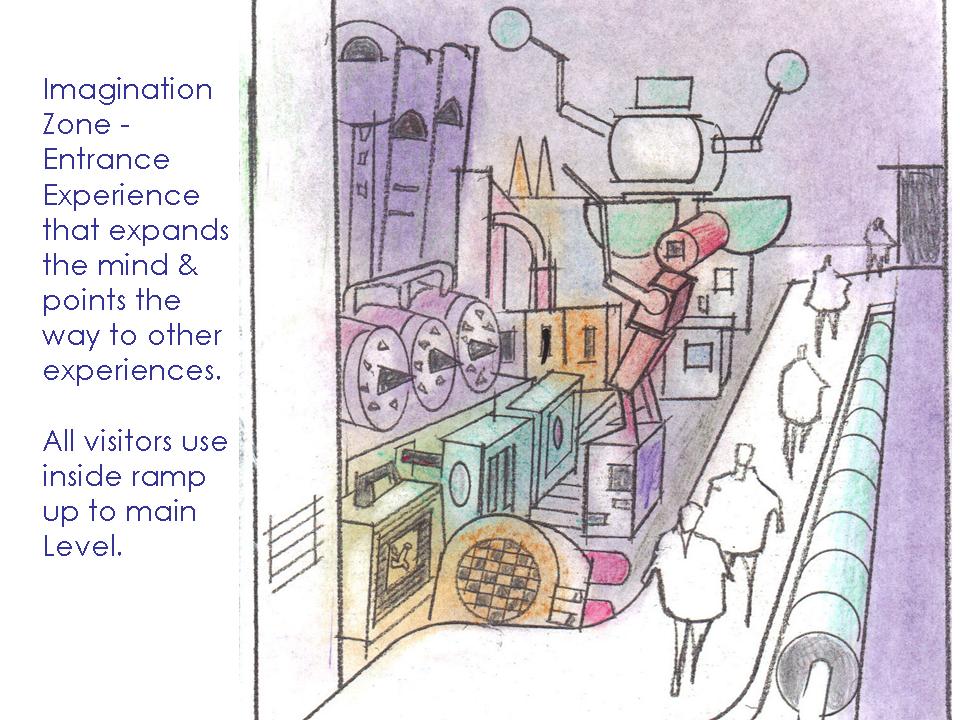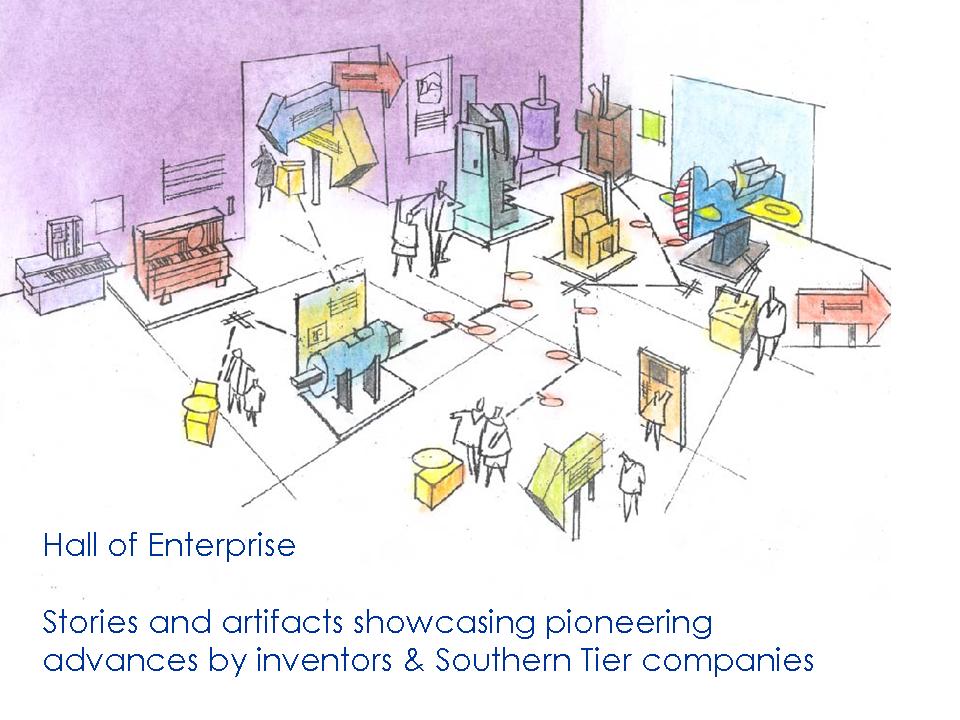 Development of TechWorks! as a showcase of regional technology - past, present, and future is an ongoing Center initiative. Dynamic displays of technology in action and emerging innovation are planned to inspire a continued flow in the technology talent pipeline that runs generations deep in this part of NY. TechWorks! development cost is estimated at $13 - $15 million. Government approvals, including zoning and State Historic Preservation Office review, are in hand. TechWorks! opening is projected for 24-30 months after capital funds are secured. When complete, TechWorks! is expected to attract ~70,000 visitors annually, employing 9 FT, 6 PT staff, and contributing an estimated $6 million and 100 + hospitality sector jobs per year to the Greater Binghamton economy (ConsultEcon, 2006; Center, 2016).
We are building TechWorks! from the inside out. In November 2015, two icons of globally important, locally grown mid-20th century breakthrough technology were added to the TechWorks! experience. NASA's Lunar Module Simulator visual system (1968), designed and built by GP-Link at BGM airport, is at TechWorks! on a 30 year restoration loan from the Smithsonian Institution's National Air and Space Museum (NASM). The goal is to refurbish the telescope display system that pre-dates digital imaging, used to train Apollo astronauts to navigate without GPS. The star fields generated will be recorded for display to visitors both at TechWorks! and at NASM's Destination Moon gallery on the Mall in DC, slated to open in 2019. The optics technology will be illustrated with a laser ray trace through vintage LEM window display equipment. The combined product will be a focal point in the proposed Out of This World Technology gallery at TechWorks!.

The IBM 1401 mainframe system (1959) - with printed circuit electronics pioneered, manufactured, and programmed in Endicott, NY - changed the way the world handles information, bringing sophisticated electronic data analysis out of the realm of a few advanced laboratories and into the hands of business, large and small. In five years, 10,000 IBM 1401 systems were installed, doubling the global computing capacity. In 1962, data transmitted by Telstar, the world's first television satellite, was processed by IBM 1401 systems in LaGaude, France and at the IBM Endicott Laboratory. One of a dozen extant IBM 1401 systems, including CPU, card reader, six tape drives, and 1403 high-speed printer, was donated to the TechWorks! Vintage IBM Computing Center (VICC) by Portland, OR collector Paul Pierce, with cross-country shipping underwritten by IBM Almaden Research Lab. VICC is one of a handful of places in the world where functioning historic computers are on public display.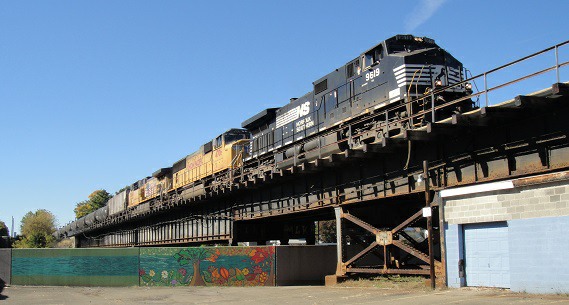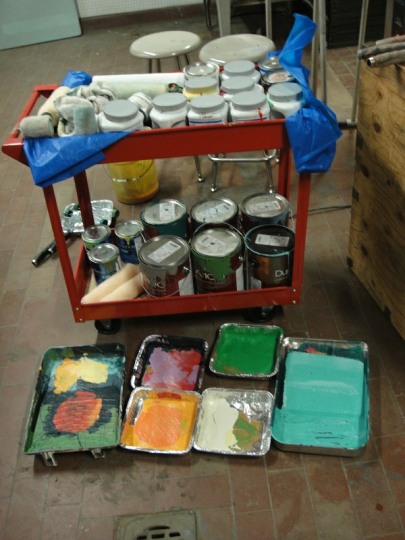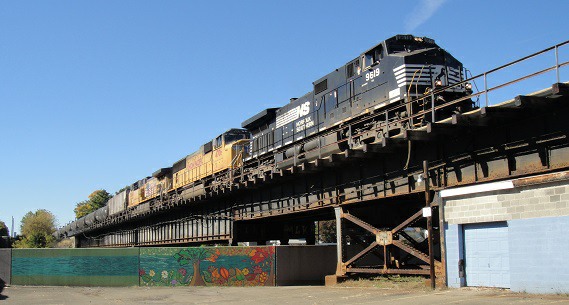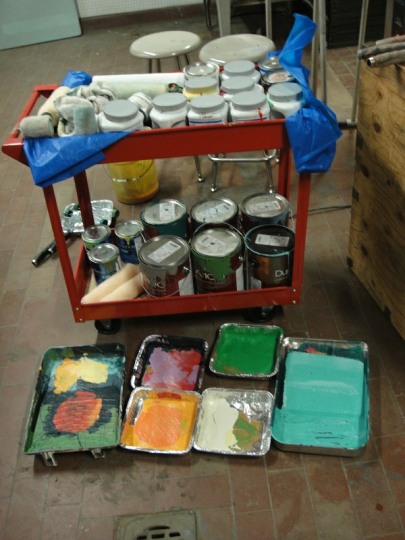 Four Seasons Along the Chenango River Floodwall Mural by Joanne Thorne Arnold, 2015
with assistance from David Arnold, Peter Strozyk, Lynn Anstey, and 2015 United Way Day of Caring teams